Overview
Molecular biologist examine plant, animal or human genetics and the variation and relationships between them. Molecular biologist can work with DNA and RNA from humans, plants, animals and other organisms while using their knowledge of chemistry, physiology, genetics, physics and biology in their work.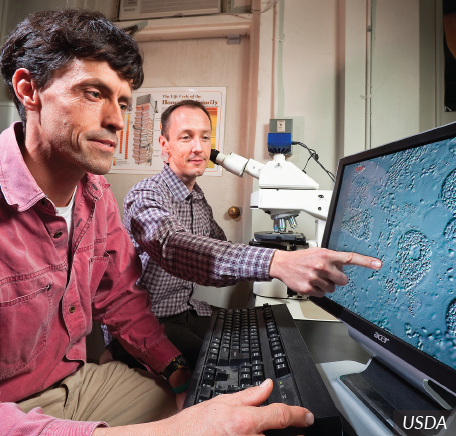 What responsibilities will I have?
Develop new methods to diagnose and treat diseases
Detect and identify environmental pollutants
Serve as a scientific advisor or representative for business, government or education
Look at genetic variations and gene expression in different species to determine how things are passed from one generation to another
Genetically engineer new crops
Conduct continued testing of new crops or other products
Test the effectiveness of drugs used for treating different diseases and gene growth
Examine the sequence of DNA to look for differences that may mean a likeliness to have a disease or cause to be resistant to the disease
Supervise and direct the work of laboratory technicians
Report findings through writing or presentations
Compiles data on research conducted
Grow bacteria in order to determine product effectiveness
Design and execute experiments
Translate research into technologies that consumers can use or benefit from
Extract DNA and RNA from cells and tissues
What education and training is required?
A bachelor's degree in a life science with a concentration in molecular biology will allow you to obtain some roles however a masters or doctorate degree will be required for the majority of the opportunities.
To pursue a career as a Molecular Biologist:
The following high school courses are recommended: agricultural education, a focus on sciences such as chemistry, biology, physics and mathematics.
Where can I work?
Molecular biologist typically work in a laboratory and may be employed by the government, hospital, university, research firms or pharmaceutical company.
Future Job Market / Outlook
The job outlook for molecular biologist will be good over the next five years.
Suggested Professional Organizations and Associations
American Association for the Advancement of Science
American Society for Biochemistry and Molecular Biology
American Society for Cell Biology
Federation of American Societies for Experimental Biology
RNA Society
Biophysical Society