Overview
Mechanical engineers are involved with the generation, distribution, and use of energy. This could be as a part the control and automation of manufacturing systems, the design and development of machines or the solutions to environmental problems.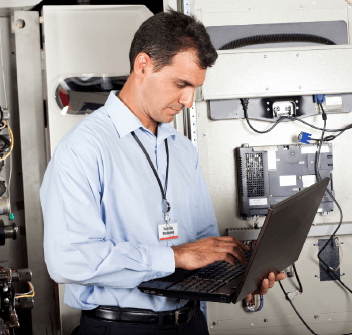 What responsibilities will I have?
Review and develop mechanical specifications, piping specifications, layouts and trouble shooting plans
Develop and implement preventative maintenance plans for equipment
Assist in the development of process documentation and improvement
Assist with training and implementation of mechanical maintenance programs
Assist in the oversight of mechanical construction activities
Develop materials as needed for the checkout and start up of the facility
Possibly manage one or more specific portions of work for a project
Assume maintenance engineer responsibilities
Provide leadership in maintenance work processes and determining opportunities for improved efficiency
Analyze problems to see how a mechanical device could be used help solve the problem
Design or redesign mechanical devices, creating blueprints so the device can be built
Develop and test prototypes of new machinery
Analyze the test results and change designs as needed
Oversee the manufacturing process
What education and training is required?
Mechanical engineers have at minimum obtained a bachelor's degree in mechanical engineering.
To pursue a career as a mechanical engineer:
The following high school courses are recommended: agricultural education, agriculture mechanics, mathematics, and physics.
Where can I work?
Mechanical engineers can be found in laboratories, plants or corporate offices typically in engineering services, research and development or manufacturing. Specifically, agriculture mechanical engineers may work on equipment design, motorized processes, refrigeration, robotics etc.
Future Job Market/Outlook
The future outlook for a mechanical engineer will be great over the next five years.
Suggested Professional Organizations and Associations
The American Society of Mechanical Engineers
American Society of Agricultural Engineers
National Society of Professional Engineers
Agricultural Engineers Association
Association of Equipment Manufacturers