Information Technology (IT) Web Developer
Overview
Builds and maintains a website to fit the needs to the company or customer. The work of a web developer requires layout and writing code.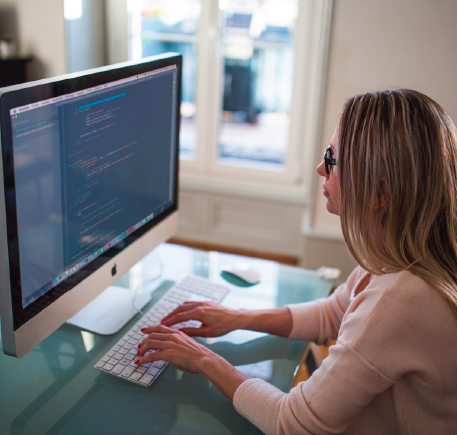 What responsibilities will I have?
Undertake web development design activities including definition of data and error message arrangements
Develop websites, using content management system, templates and workflows
Use XML tools and technologies.
Analyze database integration from web environments
Modify and document web code to correct errors or to enhance a program's capabilities
Assist designers in researching and documenting computer users' requirements.
Be responsible for unit testing of software and make amendments where required
Plan, direct, and execute measurable and continuous improvements to corporate and regional websites HTML5/CSS/JavaScript development and site production (Hand code)
Primary administrator and orchestrator of site content
Design and develop new web page layouts including associated custom code
Work cross functionally with IT and internet security teams
Manage digital assets such as images and videos
Optimize websites and web pages for Search Engine Optimization and Search Engine Marketing
Troubleshooting site, solving issues with content, links navigation, and user experience
Monitor and report analytics for websites
What education and training is required?
A bachelor's degree in information technology, computer science or related field is required.
To pursue a career as a web developer:
The following high school courses are recommended: agricultural education, computer courses, mathematics and coding.
Where can I work?
As a web developer you can work independently, for a company, public relations firm or with a software development group.
Future Job Market / Outlook
The job outlook for a web developer will be good over the next five years.
Suggested Professional Organizations and Associations
Association of Information Technology Professionals
International Web Association
Association of Web Design