Information Technology Analyst
Overview
An Information Technology Analyst supports the analytical needs of a business through the analysis of moderately complex system data and summary reports.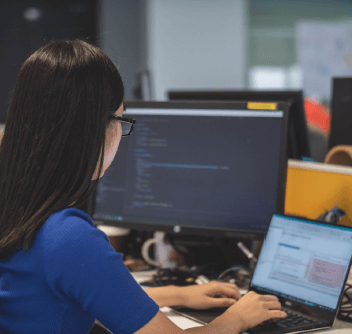 What responsibilities will I have?
Collect and analyze data to enable decision-making and process improvement for specialty area
Cull moderately complex data and extrapolate trends and patterns
Derive conclusions and summarize actionable insight for specialty area
Collaborate with internal/external customers to validate conclusions/hypotheses
Design and prep various reports, charts, graphs to depict trends
Proactively seek opportunities for the IT department to deliver business value
Lead projects to deliver new information and technology to the business areas
Drive value from existing IT applications through data availability, business process improvements and other means
Find and act on replication opportunities between sites and functions
Leverage knowledge of the business, IT portfolio and architectural standards to develop and quantify business cases to provide input to the IT roadmap
Influence changes to IT standards to meet evolving business or industry directions
What education and training is required?
A bachelor's degree in an information technology field is required.
To pursue a career as an Information Technology Analyst:
The following high school courses are recommended: agricultural education, advanced mathematics, and computer courses.
Where can I work?
Any medium to large-scale agricultural companies with major technology systems and needs will hire IT analysts.
Future Job Market / Outlook
The future outlook for an IT Analyst will be great over the next five years.
Suggested Professional Organizations and Associations
Association of Information Technology Professionals
Network Professionals Association