Overview
A geologist studies the earth's crust, minerals, rocks, precious metals and gems, and fossils.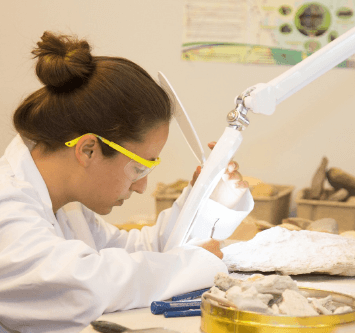 What responsibilities will I have?
Study characteristics of the earth, rock or minerals including magnetic fields and composition
Utilize various equipment such as magnetometers, seismographs and gravimeters
Prepare maps, charts and publications related to findings
Plan and execute minerals program activities and tests
Ensure the proper conservation of minerals and other earth matter
Aid in the exploration and recovery of minerals, metals, oil, natural gas and water deposits
May be charged with investigating geologic hazards or limitations in engineering and construction projects
Locate water resources underground
Remain up to date on new geological findings and technology
What education and training is required?
A bachelor's degree in geology, geosciences, geophysics or a related field is required, but a master's or doctorate degree is often preferred.
To pursue a career as a Geologist:
The following high school courses are recommended: agricultural education, chemistry, physics, earth science, biology, natural resources, advanced mathematics, and computer courses.
Where can I work?
Geologists work for research firms, environmental businesses, government agencies and universities.
Future Job Market / Outlook
The future outlook for a geologist will be fair over the next five years.
Suggested Professional Organizations and Associations
The Geological Society of America
Association of Environmental & Engineering Geologists
American Association of Petroleum Geologists
American Institute of Professional Geologists