Game Warden
Overview
Game wardens work at the state or federal level, enforcing laws related to hunting and fishing.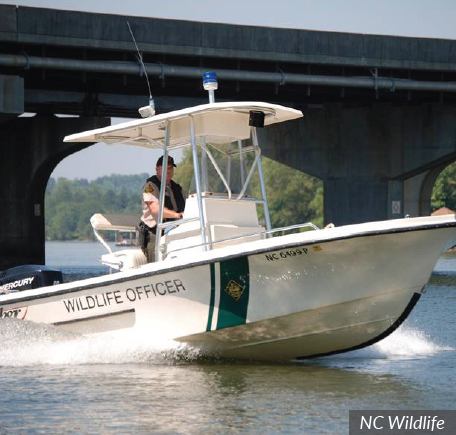 What responsibilities will I have?
Patrol assigned region or area for violators in relation to hunting and fishing laws
Apprehend violators and issue fines or citations
Arrest offenders and testify against them in court
Investigate reported conservation violations
Confiscate illegal or harmful items
Assist with wildlife conservation efforts
Catalog evidence of suspected offenses
Assist with hunting and fishing education and licensure
Closely communicate with other law enforcement professionals as well as park/range staff
May be tasked with creating wildlife conservation programs and presentations for the public
Some game wardens may work with neighboring companies regarding environmental protocols
What education and training is required?
Most game warden jobs require a bachelor's degree in a relevant program such as environmental science, natural resource, or wildlife management.
To pursue a career as a Game Warden:
The following high school courses are recommended: agricultural education, natural resources, biology, earth science, and mathematics.
Where can I work?
Game wardens are almost always employed at the state or national level in parks, preserves, and ranges.
Future Job Market / Outlook
The future outlook for a game warden will be good over the next five years.
Suggested Professional Organizations and Associations
State Game Warden Associations
North American Wildlife Enforcement Officers Association
Wildlife Conservation Society