Food Safety Specialist
Overview:
Food Safety Specialists are responsible for meeting food safety standards. They oversee that foods are processed, packaged, and prepared according to those specific standards .The standards can be implemented by their company or regulatory organizations.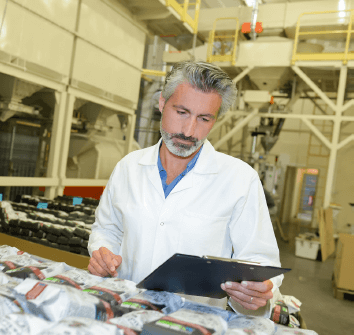 What responsibilities will I have?
Review tests and analysis completed by company
Prepare reports on each company, restaurant or business visited
Compute formulas, percentages or production specific factors using chemical and mathematical procedures
Recommend changes with marketers and processors if conditions are not up to standard regulations
Investigate compliances
Sample and identify, if any, bacterial or non-desirable excess material
Prepare graphs, charts and reports from test results
Observe employees and daily procedures to assure quality control standards are met
Oversee and inspect procedures performed by each operating unit and team
Meet with company management and maintain relationship
Perform quality control analysis including tests and inspections of products and processes
Train and effectively communicate food safety policies to all company employees and growers
Accompany customers and 3rd party auditors on field audits, inspections, and quality monitoring
Attend annual customer meetings, industry events, and continuing education classes
What education and training is required?
A bachelor's degree in Food Science, Chemistry, Microbiology or Environmental Health.
To pursue a career in Food Safety Specialist:
The following high school courses are recommended: agricultural education, biology, chemistry and mathematics.
Typical Employers:
Typical employers include food production companies and government inspection agencies.
Future Job Market/Outlook:
The future outlook for Food Safety is projected to be good to excellent.
Suggested Professional Organizations and Associations:
American Society for Microbiology
American Council for Food Safety and Quality
Institute of Food Technologist
National Coalition for Food and Agricultural Research