Food Chain Outreach Coordinator
Overview
A professional working in food chain outreach is responsible for strategizing collaborative relationships with food companies (retail, foodservice, and stakeholder organizations) to secure positions of choice and access within animal production.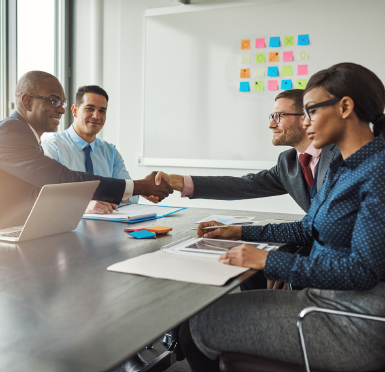 What responsibilities will I have?
Position products and platforms with targeted accounts
Apply knowledge of retail and food service industries to develop and implement a market access strategy
Implement strategic account management processes within food chain accounts
Build advocacy among influencer groups and food chain trade associations
Cultivate strong relationships with retailers and foodservice companies
Assist in development of strategies, tactics, and outcomes with marketing teams
Coordinate business processes across sales teams to ensure alignment and goals
Assess market conditions that may impact business practices and relations
Assist in budgeting
What education and training is required?
A bachelor's degree in agribusiness or business is most preferred accompanied by experience in the food industry.
To pursue a career as a Food Chain Outreach Coordinator:
The following high school courses are recommended: agricultural education, business and computer courses, accounting, and mathematics.
Typical Employers:
Food chain outreach coordinators typically work for large food companies that sell and position their own products to major retailers.
Future Job Market/Outlook
The future outlook for a food chain outreach coordinator will be good over the next five years.
Suggested Professional Organizations and Associations
Supply Chain Management Association
Council of Supply Chain Management Professionals
Western Association of Food Chains