Feed Mill Operator
Overview
Feed mill operators are responsible for assisting in the management of the mill and feed crews, in the process of storing, mixing and delivering of feed for cattle, hogs or poultry.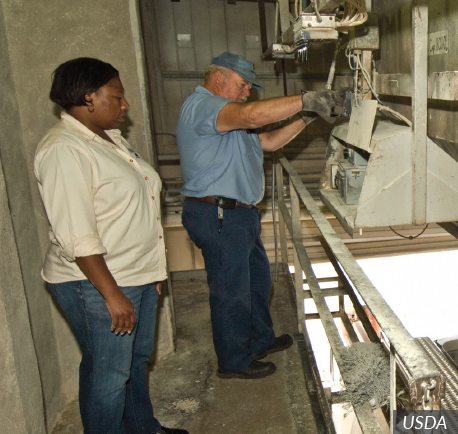 What responsibilities will I have?
Ensure the mill is kept clean including the grounds surrounding the mill
Ensure daily, weekly, and monthly routine preventative maintenance tasks including greasing bearings, checking gear boxes, inspection/tightening of belts, etc. is conducted
Assist in repair and maintenance projects with the maintenance staff
Assist in maximizing the efficiency of the mill
Filling micro ingredient boxes and clean out ingredient bins as needed
Work with employees to identify and addressing ingredient flow issues
Bag complete feeds
Load complete feeds orders on to trucks
Ensure that company safety practices are adhered to
Receive ingredients into the mill - both bulk and bagged
Conduct grading of ingredients received
What education and training is required?
A bachelor's degree in feed/grain science or an animal agriculture related field.
To pursue a career as a feed mill operator:
The following high school courses are recommended: agricultural education, mathematics and physics.
Where can I work?
Feed Mill Operators are employed by animal production companies who own their own feed mills or by independent feed mills.
Future Job Market / Outlook
The future outlook for a feed mill operator will be good over the next five years.
Suggested Professional Organizations and Associations
American Feed Institute Association
National Grain and Feed Association