Export Sales Manager
Overview
Export managers serve as intermediaries between foreign buyers and domestic sellers. Typically export managers find buyers internationally for domestic product manufacturers, these can be raw or processed agricultural goods, equipment or parts.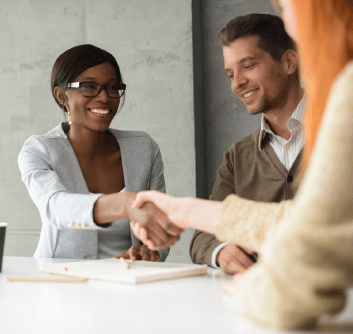 What responsibilities will I have?
Meet with clients to support and grow sales volume
Serve as a secondary contact for international clients
May require being proficient in a secondary language
Provide leadership and guidance to your customer service, planning and logistics teams to ensure that customers receive their appropriate shipments
Work with international brokers who attend international tradeshows and meetings.
Work to develop new business and growth opportunities and manage volumes and margins to generate efficiency for manufacturing and margins for earnings
Investigate new sales opportunities and actively solicit business from potential customers
Utilize in-depth industry knowledge to build credibility and become a trusted advisor with customers both domestically and abroad
Knowledge of the details of the export business to ensure that government policies, labelling systems, transportation and payment laws are followed
Negotiate and monitor export rates and services to reduce operating costs and increase profitability
Respond promptly to customer complaints and look to find winning solutions
What education and training is required?
A bachelor's degree in agricultural economics, business, international business or marketing. MBA or other related degree is a plus.
To pursue a career as an Export Sales Manager
The following high school courses are recommended: agricultural education, business, accounting, computer classes and foreign languages.
Where can I work? How much money will I make?
Typical employers: employed by food production companies, commodity buyers and suppliers who have international customers or purchase international goods. Large port/cargo cities would be a common place for jobs to be found, but you are not limited by that geographic area, it all depends on your products.
Future Job Market / Outlook
The future outlook for export sales manager will be excellent over the next five years.
Suggested Professional Organizations and Associations
Export Councils
Mid-America International Agri-Trade Concil
North American Export Grain Association
State Agribusiness Associations
Transportation, Elevator and Grain Merchants Association