Ethanol Engineer
Overview
In ethanol plant, an engineer is responsible for working closely with the management team to maximize efficiencies of plant operations and implement process improvement projects. Ethanol engineers can help an ethanol plant with cost-saving projects, such as energy reclaim/reduction, yield optimization and chemical usage reduction.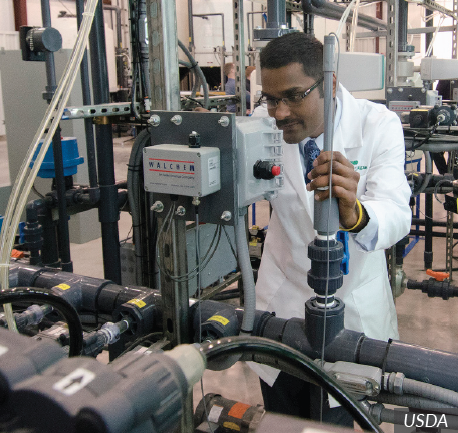 What type of responsibilities will I have?
Troubleshoot problems as they arise
Identify process needs to maintain production levels
Ensure compliance of environmental and health & safety needs of team members
Because ethanol plants typically operate 24/7, be available in case of a breakdown or emergency
Work closely with the plant manager and general manager to maximize efficiencies of plant operations
Look for ways to optimize plant run time but mechanically and with personnel
Identify process needs to maintain production levels
Analyze plant data and develop reports based on plant operations
Network with other engineers at other sites in order to share best practices and to solve problems
Assist in the development and execution of projects
Develop budgets for improvements and additions to plant
Monitor infrastructure and machinery for maintenance needs
Research new technology to improve processes at the plant
Look for ways to increase product quality
Ensure plant meets environmental and safety protocol
What education and training is required?
A bachelor's degree in chemical or electrical engineering is required. Additional training in microbiology is a plus.
To pursue a career as an ethanol engineer:
The following high school courses are recommended: agricultural education, biology, chemistry, writing and computer courses.
Where can I work?
Ethanol engineers work at ethanol plants, bio-energy firms and other biorefineries.
Future Job Market / Outlook
The future outlook for an ethanol engineer will be good over the next five years.
Suggested Professional Organizations and Associations
American Coalition for Ethanol
Renewable Fuels Association
National Biodiesel Board