Environmental Scientist & Specialist
Overview:
Environmental Scientist and Specialist provide the means to comply with company programs and regulatory requirements though land and nutrient management facilities.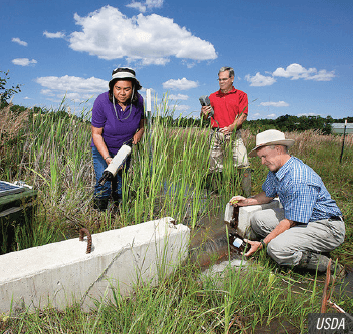 What responsibilities will I have?
Study living organisms and their relationship to their environment
Investigate the growth and characteristics of microscopic organisms such as bacteria, algae, or fungi
Use biotechnology to advance knowledge of cell reproduction and disease in plants
Direct nutrient analysis and establish testing systems for fertilizer products including on-site field tests and quality control
Improve and develop products, lead research and development efforts to expand product lines
Conduct tests to sample environmental products for the appearance of microscopic organisms
Act as a liaison with other departments on microbiological and sanitation issues
Manage ecological studies to assess the environmental fate of plant biotechnology traits and evaluate potential effects on soil organisms and microbial processes
Research problems dealing with life processes and living organisms
Conduct product development to preserve and repair the natural environment
Work in teams, interacting with engineers, scientists of other disciplines, business managers, and technicians
Analyze scientific data, and perform quality control checks
Conduct various field research activities
Characterize plants for agronomic traits and animals for development traits
What education and training is required?
A bachelor's degree in biology or a related field, such as horticulture, chemistry or environmental science is required for some entry level positions. Positions that are research or specialty focused require a master's or doctorate degree.
To pursue a career as an Environmental Scientist & Specialist:
The following high school courses are recommended:agricultural education, a focus on science, earth science, biology, botany, chemistry, and mathematics.
Typical Employers:
Employed by research firms, governmental organizations, schools/universities and environmental organizations.
Future Job Market/Outlook:
The future outlook for Environmental Scientist and Specialist is projected to be excellent.
Suggested Professional Organizations and Associations:
Ecological Society of America
American Society of Plant Biologist
American Society of Microbiology
World Association of Soil and Water Conservation