Embryologist
Current Job Openings:
No current listings at this time, Click Here to search for other openings
Overview
An embryologist provides reproductive services and research in the areas of embryo creation, IVF (in vitro fertilization), cloning, and transgenic animal production.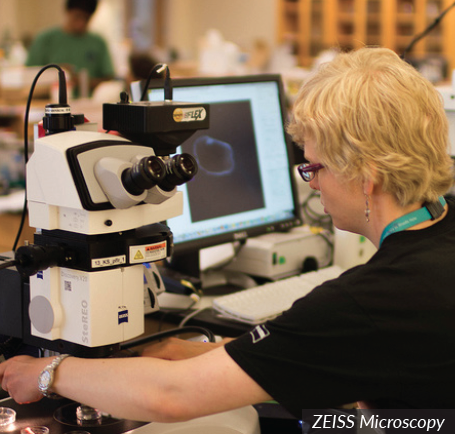 What responsibilities will I have?
Prepare embryos for research purposes
Perform IVF, artificial insemination, cryopreservation of embryos and embryonic transfer
Coordinate and schedule farm trips for retrieval of animal eggs and sperm
Set up filters, medias and supplies used during the collection of embryos
Rinse, search, wash and accurately grade embryos according to protocols
Freeze embryos for storage in liquid nitrogen
Monitor and fill nitrogen storage tanks when needed
Perform oocyte searching and evaluation for IVF
Monitor and record temperatures and other appropriate information
Maintain, clean and label collection vessels
Maintain embryo inventories
Complete documentation of pertinent information
Reorder supplies when needed
Assist veterinarians when necessary
Participate in new product creation by serving as a consultant
Perform quality control of embryology media
What education and training is required?
A bachelor's or master's degree in animal reproduction, animal science or biology is required to become an embryologist.
To pursue a career as an Embryologist:
The following high school courses are recommended: agricultural education, biology, anatomy, animal science, computer courses, and mathematics.
Where can I work?
Animal embryologists typically work for research firms and universities. They may also work for large-scale animal health or production companies.
Future Job Market / Outlook
The future outlook for an embryologist will be good over the next five years.
Suggested Professional Organizations and Associations
International Embryo Technology Society
American Embryo Transfer Association
American Society of Animal Science