Dispatcher
Overview
Dispatchers play an important role in coordinating product shipments and transfers. Their duties combine some aspects of logistics and customer service.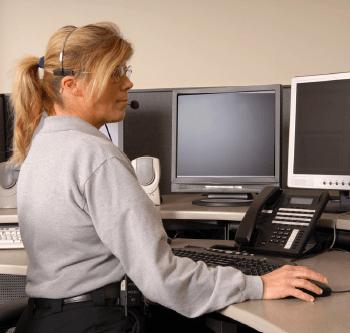 What responsibilities will I have?
Accept calls from sales staff, customers, and other locations for order of materials
Take, process, and prepare orders for pickup or delivery
Coordinate product transfers between locations
Contact trucking companies to coordinate shipments
Instruct drivers on load requirements
Complete orders accurately and in a timely manner
Operate truck scales
Complete weight tags, bills of lading, and hazardous material shipping papers
Take product-order inquiries via phone and email
Communicate directions and instructions (verbally and in writing) to customers, truck drivers and the public
Keep track of inventory of products stored in warehouses and in bulk storage
Calculate total quantities of product by weight and / or volumetric measurements
Perform customer service duties as needed by responding to calls and visitors in a professional manner
Provide backup and assistance to other dispatchers and / or receptionist – answer phones during busy seasons
Tracks and reports all shipments to security regarding authorizations on to property after hours
What education and training is required?
At minimum a high school diploma is required but an associate's degree in agriculture business or general business may increase your employability.
To pursue a career as a dispatcher:
The following high school courses are recommended: agricultural education, mathematics and computer courses.
Where can I work?
Dispatchers can work for agricultural retailers, cooperatives, animal production companies, feed mills, logistics companies and other types of businesses where product is transported.
Future Job Market / Outlook
The future outlook for a dispatcher will be good over the next five years.
Suggested Professional Organizations and Associations
American Trucking Association
Agricultural Retailers Association