Customer Service Representative
Overview:
Customer Service Representatives utilize a variety of tool, methods and techniques to ensure that clients are satisfied and that their needs are met. They also support those in sales/management roles to ensure that sales targets are achieved.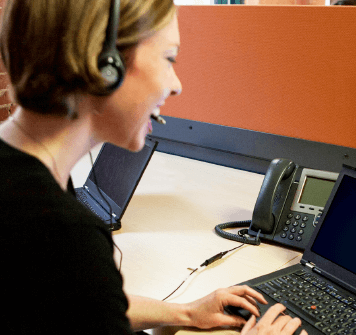 What responsibilities will I have?
Responsible for sales administration in an office environment and for establishing direct links with field representatives
Provide liaison between customers and the company by ensuring prompt and efficient processing of customer correspondence, requests and orders.
Process and follow up customer sales, complaints and service enquiries
Process direct sales, prices and quotes
Arrange deliveries in accordance with company practice
Direct general enquiries to appropriate channels
Maintain general product knowledge
Manage after-sales services and continually improve those services
What education and training is required?
Associates degree in agricultural business or related field.
To pursue a career as a Customer Service Representative:
The following high school courses are recommended: agricultural education, a focus on sciences such as animal science and biology, and mathematics.
Typical Employers:
Employed by food production companies, equipment sales companies, chemical companies, co-ops, seed production companies, retail businesses, animal health companies, and financial services companies.
Future Job Market/Outlook:
The future outlook for Customer Service Representatives is projected to be good to excellent.
Suggested Professional Organizations and Associations:
Midwest Equipment Dealers Association
National Agri-Marketing Association
Women in Agribusiness
Agriculture Council of America
State Agribusiness Associations