Custom Applicator
Overview:
A Custom Applicator makes sure that spray equipment is working properly and applies pesticides or fertilizer in fields.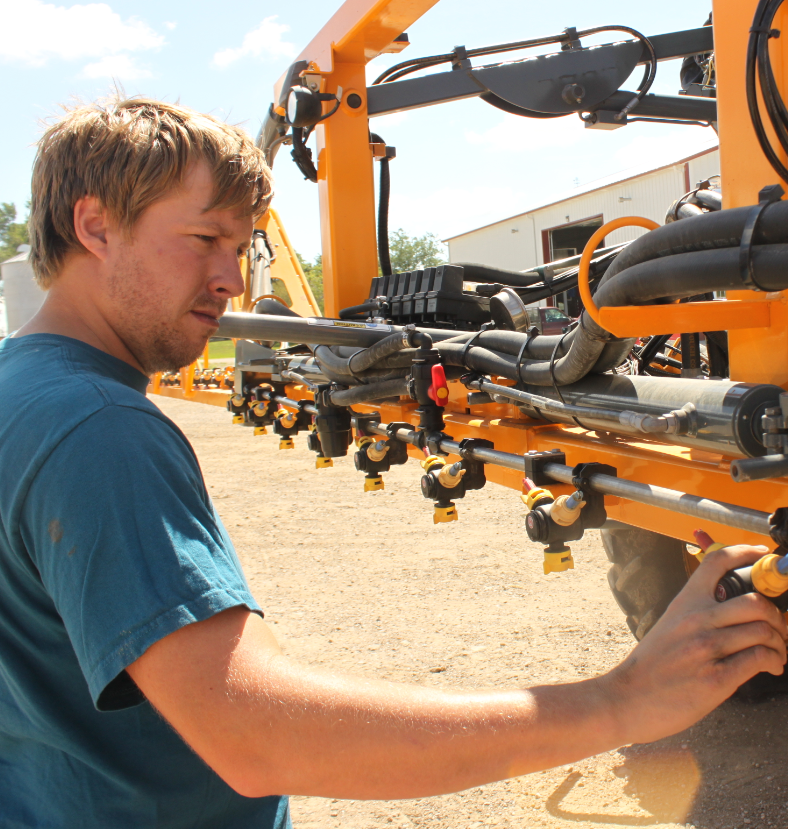 What responsibilities will I have?
Operate and maintain all equipment and vehicles (sprayers, spreaders, trucks, etc.)
Mixing, loading and application of pesticides/fertilizers
Apply pesticides and fertilizers at applicable rates to the appropriate fields
Handle and deliver bulk and packaged chemicals
Perform daily vehicle inspections
Clean and maintain equipment
Maintain application/spray records
Manage customer service relations
Organize and coordinate application timetable with customers
Knowledgeable with seed, chemical and fertilizer to make informed decisions
Recertify spraying technician license and safety training every two years
What education and training is required?
An associate's degree is not required but would enhance the opportunity to obtain the job.
To pursue a career as a Custom Applicator:
The following high school courses are recommended:agricultural education, science, biology, chemistry, mathematics and business.
Typical Employers:
Employed by seed companies, crop protection companies, cooperatives, large farms, or you may be self-employed.
Future Job Market/Outlook:
The current and future job market will be good for custom applicators.
Suggested Professional Organizations and Associations:
Soil Science Society of America
National Alliance of Independent Crop Consultants
American Society of Agronomy
Crop Science Society of America
Weed Science Society of America
American Farm Bureau Federation
National Farmers Organization