Crop Advisor
Overview
Crop advisors are knowledgeable about plants and soil. They maintain a close relationship with their client and scout their fields for problems that may arise during the growing season. They make recommendations on things ranging from seed to fertilizer and from pest management to disease treatment.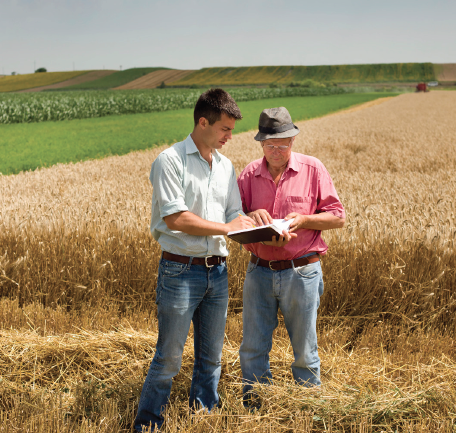 What responsibilities will I have?
Keep agronomic and financial records of customer accounts
Scout crops for pests and diseases that may arise during various parts of the growing season
Build relationships with growers that you service
Collaborate with other advisors in your area in order to understand disease and pest outbreaks in the area
Work with marketing manager to develop marketing plans and pricing strategies
Make recommendations to growers on actions that may need to be taken when problems arise
Provide training to growers in your area
Identify potential weed problems and offer suggestions on products
Utilize knowledge and understanding of weeds and herbicide modes of action to determine best suitable treatment.
Suggest crops and seeds to be used in the next growing season
Supervise chemical and fertilizer applications
What education and training is required?
A bachelor's degree in agronomy, soils, plant or crop science. Pest control advisor license preferred along with being a Certified Crop Advisor.
To pursue a career as a Crop Advisor:
The following courses are recommended: agriculture education, biology, math, statistics and accounting.
Where can I work?
Being a crop advisor you have the potential to have a lot of flexibility. Some people work as a crop advisor part-time or work full-time and are self-employed. You can work for agriculture retailers or consulting firms.
Future Job Market / Outlook
The future outlook for a crop advisor will be excellent over the next five years.
Suggested Professional Organizations and Associations
American Society of Agronomy
Crop Science Society of America
Entomological Society of America
Soil Science Society of America
Weed Science Society of America