Overview
Credit Analysts recommend which companies or producers/individuals should be extended credit based on financial records. They will also prepare reports in order to determine the risk involved in lending money to each client.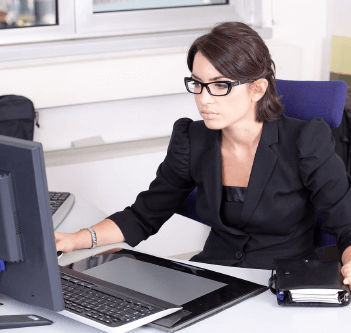 What type of responsibilities will I have?
Research companies to determine risk level of extending credit
Create finance and credit data reports
Execute loan applications to submit for approval
Make collection calls and customer visits
Communicate credit policy to employees
Examine files for criminal accounts
Study financial records of companies/individuals to aid in financial plans
Hold overall responsibility for completion of all monitoring/compliance functions with regard to existing credits within attached portfolios
Review proposed structure and value of generally complex lending proposals received from banking or relationship managers, and approve as appropriate.
Control the approval process including the certification of completions, conditions and draw down.
Actively resolve compliance/covenant breaches through lending credit and relationship or business managers
Recommend new proposals, process improvements and monitoring of credit and administrative functions
Set and achieve targeted debt collection objective
What education and training is required?
A bachelor's degree in agriculture business, finance, accounting, economics, or statistics is required for a credit analyst position.
To pursue a career as a credit analyst:
The following high school courses are recommended: agricultural education, computer courses, mathematics, economics, personal finance and other business courses.
Where can I work?
Credit analyst are employed by lenders, banks, managing companies, real estate lessors, financial investors and retail credit departments.
Future Job Market / Outlook
The future outlook for a credit analyst will be good over the next five years.
Suggested Professional Organizations and Associations
National Association of Credit Analyst
National Association of Credit Management