College Recruiter
Overview
A college recruiter, or a college relations recruiter, works to hire top talent into their respective company from targeted agricultural colleges and universities. They are different from a corporate recruiter in they specialize in target audience of undergraduate or graduate students directly.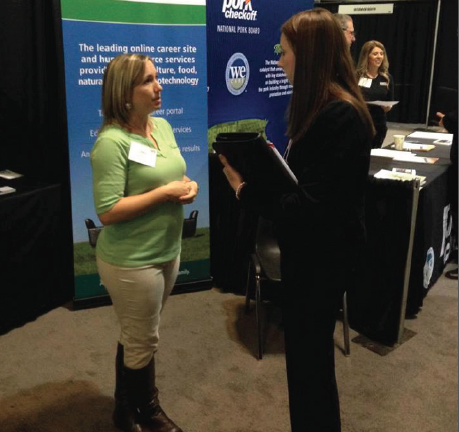 What responsibilities will I have?
Work with key business and HR partners to design a campus recruitment plan
Determine core agricultural colleges and universities to target and recruit from
Maintain relationships with core college campuses and students
Target and hire qualified students into your company
Manage applicant flow
Manage the interview and selection process once qualified candidates are located
Provide new and productive methods for recruiting talent through marketing campaigns and promotions
Be involved in the planning and execution of summer internship or co-op programs including orientation and evaluations
Promote any college placement or internship programs your company may have to students
Conduct job forecasting for future positions
Plan and attend campus career fairs and events
Travel to targeted college campuses and conferences
Assist with the coordination of company brand recognition at recruiting events
Keep records of budget, expenses, cost per hire and return on investment
Work closely with HR generalists, hiring manager and recruitment teams
Maintain a high level of customer service
What education and training is required?
A bachelor's degree in human resources, business administration, agriculture or a related degree is required to become an agriculture college recruiter.
To pursue a career as a College Recruiter:
The following high school courses are recommended: agricultural education, business courses, government, English, and computer courses.
Where can I work?
College recruiters work for medium to large-scale agricultural companies.
Future Job Market / Outlook
The future outlook for a college recruiter will be good over the next five years.
Suggested Professional Organizations and Associations
Society for Human Resource Management
Professionals in Human Resources Association
National Human Resources Association
National FFA Alumni Association