Overview:
Certified Appraisers are responsible for evaluating and placing monetary value on various items within the agricultural sector. An example of these are property divisions, estate planning, valuing agribusiness, establishing value for potential sale, and appraising conservation easements.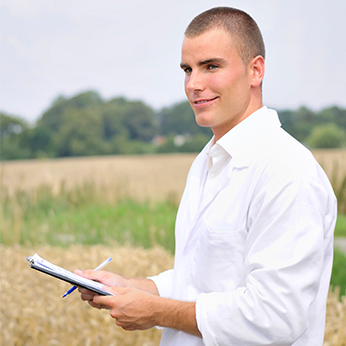 What responsibilities will I have?
Prepare accurate appraisal reports of both real and personal property and to conduct appraisals utilizing the cost, sales and income approaches to value
Responsible for analyzing specific data in order to confirm value or determine risk
Responsible for extracting data from highly developed internal and external sources to deliver insightful and innovative customer strategy and solutions
Ensure that changes to all Federal Appraisal Regulations ("FIRREA") are promptly communicated to Senior Management and appraisal policies and procedures are revised as necessary
Act as primary contact with Federal Regulators and both internal and external auditors
Conduct collateral evaluations including site inspections for environmental risks
Develop new business/clientele
Utilize mathematical tools and processes to analyze data
What education and training is required?
An associates or more preferably bachelor's degree in agricultural business, economics, marketing or commodity specific (crop/animal) area is needed to pursue a career as a Certified Appraiser. Many also required certification.
To pursue a career as a Certified Appraiser:
The following high school courses are recommended: agricultural education, science geography and mathematics.
Typical Employers:
Agricultural lending companies, appraisal firms, law firms, insurance companies, state and federal government agencies and there are opportunities to be self-employed.
Future Job Market/Outlook.
The future outlook for Certified Appraisers is projected to be good.
Suggested Professional Organizations and Associations.
American Society of Farm Managers and Rural Appraisers
American Society of Appraisers
National Association of Independent Fee Appraisers