Bloodstock Agent
Current Job Openings:
No current listings at this time, Click Here to search for other openings
Overview
Bloodstock agents are hired to buy and sell horses for breeding and racing.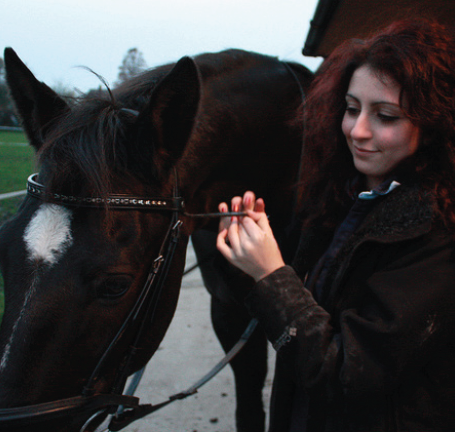 What responsibilities will I have?
Assist owners in evaluation of horses based on pedigree and either provide appraisal or determine asking price
Visit farms that breed horses to select foals for purchase
Acquire shares in stallions on owner's behalf
Meet with potential buyers to discuss their needs and determine which horse or horses would best fit them
Attend auctions and bid on behalf of clients
Facilitate the process of purchasing horses including determining commission and establishing credit
Recommend equine veterinarians, boarding facilities and trainers to patrons
Also advise clients according to their purpose for their horse (i.e. mating recommendations, racing plans)
Determine when breeding horses are failing and notify owners
Maintain records of purchases and sales
Remain abreast of changes in the horse market and industry trends
What education and training is required?
There is no specific required degree or training to become a bloodstock agent, but knowledge of or a degree in equine science is beneficial. There are also certification courses available to become more knowledgeable about equine science or the racehorse industry.
To pursue a career as a Bloodstock Agent:
The following high school courses are recommended: agricultural education, biology, anatomy, animal science, and mathematics.
Where can I work?
Bloodstock agents may work for auction companies, bloodstock agencies, breeding farms or racing companies, but they are typically self-employed and are hired by racehorse owners or horse breeders. Some bloodstock agents may also sell equine insurance.
Future Job Market / Outlook
The future outlook for a bloodstock agent will be fair over the next five years.
Suggested Professional Organizations and Associations
Thoroughbred Owners and Breeders Association
Equine Science Society
American Association of Equine Practitioners
American Society of Equine Appraisers
National Thoroughbred Racing Association
State Thoroughbred Breeders Associations