Overview
Biosecurity monitors (or biosecurity surveillance officers) undertake the full range of biosecurity inspection duties. They are especially concerned with controlling pests and the spread of disease to animals, plants or the environment.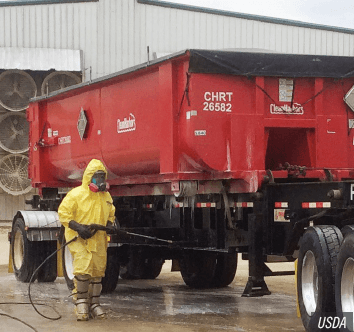 What responsibilities will I have?
Inspect and monitor cargo, animals, plants, land, water and products for pests
Remove and destroy pests or arrange for them to be destroyed by pest control technicians
Screen documents and imports to determine biosecurity status
Deliver animal and plant biosecurity surveillance activities to ensure quick identification of new and emerging biosecurity threats
Investigate chemical and contaminant incidents
Sample agricultural produce, animal feeds and fertilizers for monitoring
Educate the public about animal and plant pests and how to control them
Remain in compliance with biosecurity legislation
Prepare reports or charges against those non-compliant with biosecurity laws
What education and training is required?
A bachelor's or master's degree in environmental science, plant science, entomology, or ecology is required.
To pursue a career as a Biosecurity Monitor:
The following high school courses are recommended: agricultural education, biology, physics, chemistry, natural resources, geography, and mathematics.
Where can I work?
Biosecurity monitors or officers can work for government agencies, private companies that provide pest and disease management services, or may be self-employed.
Future Job Market / Outlook
The future outlook for a biosecurity monitor will be great over the next five years.
Suggested Professional Organizations and Associations
Association of Environmental Engineering and Science
World Association of Soil and Water Conservation
Ecological Society of America