Bioinformatics Scientist
Overview
Bioinformatics scientists use technology and computer science to study and find solutions in the area of biology. They use databases of genetic information to find ways to identify and treat human, animal and plant diseases and other issues.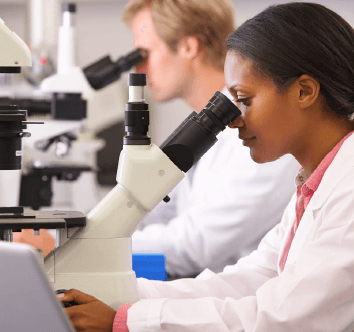 What responsibilities will I have?
Identify and develop software tools for efficient data integration and for mining diverse types of biological data
Collaborate closely with scientists from a variety of disciplines, including microbiologists, computer scientists, and plant biologists to identify opportunities for accelerating product development
Build innovative frameworks for data integration and automated data mining
Develop reusable libraries and implement best coding practices to build and continually improve the company's computational capabilities and workflows
Apply computer tools to transform genomics data into higher yielding crops and pest control solutions
Share modern computational methods and bioinformatics solutions within the company and outside if not proprietary
Work closely with end users to identify, analyze, and solve bioinformatics resourcing and application
Translate data into competitive knowledge by providing a relevant and innovative bioinformatics analysis to meet the needs of crop genetics and other scientists within breeding & trait development
Propose and implement novel bioinformatics analysis strategies adapted to analytical needs
Report progress in relation to objectives, critical milestones to program leaders
Ensure compliance with all existing safety standards in the area of responsibility taking into account laws, regulations and directives and evaluate potential risks of the research activities
What education and training is required?
A master's degree in genomics, bioinformatics, computational biology or similar degree field is required.
To pursue a career as a bioinformatics scientist:
The following high school courses are recommended: agricultural education, computer courses, a focus on sciences such as chemistry and biology, physics and mathematics.
Where can I work?
Bioinformatics scientists work in research for a variety of industries, predominantly human health, biotechnology and crop sciences.
Future Job Market / Outlook
The future outlook for bioinformatics scientist will be good over the next five years.
Suggested Professional Organizations and Associations
American Society for Clinical Laboratory Science
Laboratory Safety Institute
The Bioinformatics Institute