Overview:
An Arborist is responsible for the well-being of trees. They implement planting, growing, maintaining, and removal of trees. They can also be the point of contact for selling trees.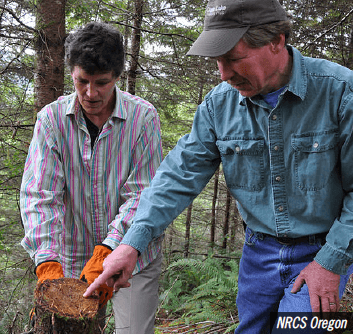 What responsibilities will I have?
Climb trees to trim and or remove trees
Collect data on the size, age, and health of trees
Identify and determine health of tree species and prescribe needed care
Identify detrimental insects or plant disease and eliminate them
Operate a variety of mechanical equipment
Prepare estimates for clients and potential customers
If certified or under the supervision of a certified applicator will apply chemicals
Successfully manage and protect forests in various stages of health
What education and training is required?
A bachelor's degree in arboriculture, urban forestry, environmental conservation, plant science, horticulture, biology or related field is required.
To pursue a career as an Arborist:
The following high school courses are recommended; agricultural education, biology, botany, ecology, earth science, and geography.
Typical Employers:
Employed by greenhouses, nurseries, logging firms, landscaping companies, government agencies, residential communities, paper and packaging companies, or you may be self-employed.
Future Job Market/Outlook:
Depending on location the job market for arborist can be considered good.
Suggested Professional Organizations and Associations:
Tree Care Industry Association
American Nursery and Landscape Association
Tree Care Industry Association
National Arbor Day Foundation
International Society of Arboriculture
Professional Landscape Designers
The Professional Landcare Network
American Nurseryman
Society of American Foresters