Advisor – Government / Stakeholder Relations
Overview
Advisors work with both elected officials to provide insight and guidance on issues they may not be as familiar with. They also work with stakeholders to ensure their needs are heard and met if possible.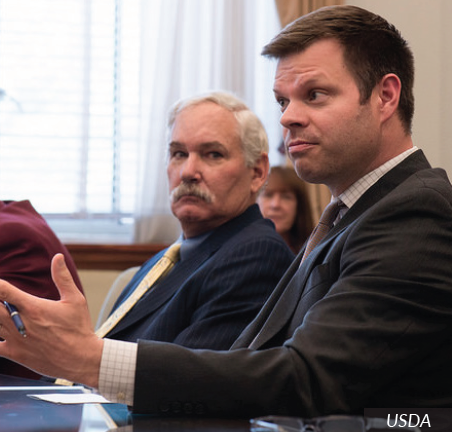 What responsibilities will I have?
Assist in the development of political policies relating to agriculture
Serve as the "expert" on agricultural topics to your superior or organization
Advise on the development and implementation of policies that are of interest to the organization or representative
Conduct research on topics relevant to the policies being developed
Work to build and maintain relationships with constituents and other policy makers who may not necessarily stand in the same place on issues as you and your organization do
Read reports and proposed policies and make suggestions or note areas of concern
Spend time with stakeholders in order to better understand needs
Schedule and preside over meetings relevant to area of interest
Make presentations to leadership and stakeholders
Solve problems, as things change unexpectedly
Guide and direct office staff, set standards and monitor performance
Train and teach others
Identify partners and external organizations
Remain up to date on global issues (regulatory, trade, disease, etc.) that could affect legislation and stakeholders and attend related events
What education and training is required?
A bachelor's or master's degree in agricultural economics, political science, finance, business or public administration is required.
To pursue a career as an advisor in government or stakeholder relations:
The following high school courses are recommended: agricultural education, writing, business courses, economics, government, and computer courses.
Where can I work?
Advisors can work for companies, non-profits or in the political realm. Most if not all United States senators and representatives have staff that advises them on agricultural policy. Many companies also have policy advisors who consider legislation and policies that affect their ability to do business.
Future Job Market / Outlook
The future outlook for an advisor will be good over the next five years.
Suggested Professional Organizations and Associations
American Farm Bureau Federation
Checkoff Programs (National Corn Gowers Association, National Chicken Council, National Pork Board, etc.)
American Association of Political Consultants