Administrative Assistant
Overview
An administrative assistant may also be called a secretary, clerk, or receptionist. This person is responsible for organizational and clerical tasks, often for multiple people.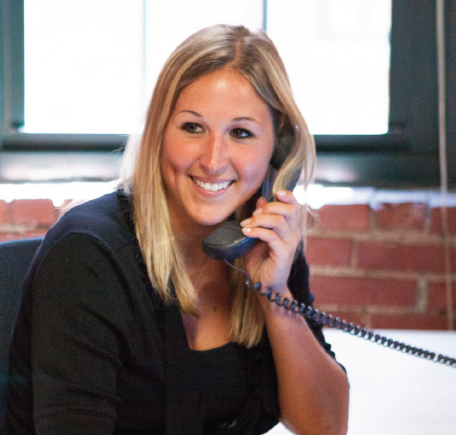 What responsibilities will I have?
Answer telephone, take messages, and greet and announce visitors
Assist with processing payroll for employees and temporary employees
Perform general clerical tasks including typing, filing, and mail distribution
Compile and update records through data entry; prepares various plant reports
Record and verify information concerning matters such as shipments, schedules, and time sheets
Maintain inventory of office supplies for administration and plant use; reorder supplies as needed
Compile and analyze basic information for inclusion in reports or presentation materials, prepare charts, graphs, or tables as necessary
May assist in budget preparation and in the preparation and control of records, statistics, and reports regarding operations, personnel changes, etc.
Compose letters and memoranda; route or answer routine correspondence not requiring supervisor's attention
Coordinates meetings, conferences, teleconferences and video conferences including reserving facilities, equipment and catering
Organize travel schedules and arrange airline, hotel and car reservations
Arrange accommodations and ground transportation for company and outside visitors
Coordinate mail, shipping/receiving
Manage multiple Outlook calendars and contacts simultaneously
Prepare and process expense reports
What education and training is required?
High school diploma or general education degree (GED). Associates degree in business or similar field is preferred, or several years of work experience in an administrative capacity. Strong computer and Microsoft Office (Outlook, Excel, Word, PowerPoint) skills.
To pursue a career as an Administrative Assistant:
The following high school courses are recommended: agricultural education, graphic design, mathematics, business and computer courses.
Where can I work?
Almost any company or organization regardless of size will have someone who serves in an administrative assistant. Depending upon the place of employment you could support one person or you could assist the entire organization.
Future Job Market / Outlook
The future outlook for an administrative assistant will be great over the next five years.
Suggested Professional Organizations and Associations
Chamber of Commerce
The Association of Executive and Administrative Professionals
The American Society of Administrative Professionals