Enhance your career development by signing up to receive relevant career advice delivered to your email! Sign up for the Career Success Kit at
https://www.surveymonkey.com/r/TRRZBZY
Experiences From The Front Line
Name: Karla McKilligan Education: University of Nebraska- Lincoln, Agricultural Leadership major, May '09 graduation Leadership Positions: Agricultural Future of America Student Advisory Team, Vice President of College of Ag. Sciences and Natural Resources Advisory Board, Nebraska Agricultural Youth Council Member,
AM: Why are you interested in working in the agricultural industry?
KM: The exciting developments that are going on, the major opportunities available to young people entering in, and the people. You can't beat people in the agriculture industry — it's a solid family and the work values we share with a sense of community make it special, as well as the fact that we're all in it together producing the food that nourishes the world. I've grown up around agriculture and it certainly has a feeling of "home" for me.
AM: What work experiences do you have?
KM: I have worked in 4-H with youth development in Washington D.C., and Iowa, for the Nebraska Soybean Association and I am currently interning in the marketing department of Pioneer Hi-Bred. I think it's been very helpful to get a taste of all different parts of the industry, and there's no better way to try the different flavors than having a few internships!
AM: What is it that you hope to gain from an internship?
KM: I want to have a valuable experience and work somewhere where I can be valuable as well. Internships can be a tremendous learning opportunity when the intern is given worthwhile projects.
For me, I felt the most valuable experiences have been when I've been given the most responsibility and tools to excel. In an internship, I hope to learn and grow by both doing and observing.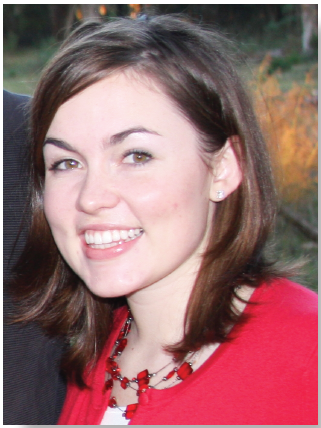 AM: What skills have you found most useful and/or had to refine?
KM: Organization, teamwork and clarity in communication are key everywhere you go. With teamwork, I think a willingness to understand the needs of whoever you're working with, and to do your best to help them, so your needs are met as well.
While the technical skills in technology and science are very important for us, the truth is that every part of our industry relates back to people in some way — whether its marketing people, research people, sales people or whatever field-youname kind of people. Thus, understanding each other and being able to work well together is imperative!
AM: What do you look for in a prospective employer?
KM: That they operate on values similar to mine and are moving forward. This means a few different things: Quality leadership and everyone being on board with a shared vision is imperative. There is nothing more valuable than human capital in my mind, so your people have to be taken care of.
The fact that my current employer appreciates me, values my strengths and wants to capitalize on them to help me develop to my full potential means more than a larger paycheck. And at the same time, it's important to be recognized and rewarded for quality contributions that you make. It's also very important for a company to provide the best quality products and service possible to customers for their success, and to promote them with absolute integrity.
AM: How do you learn about the ag industry and the opportunities it offers?
KM: To learn about job openings and help with finding a job, www.Agcareers.com is a super tool. I check the job postings all the time and had an employer call me one week after I posted my resume. In all honesty, I think that "hip" and useful Web site technology is very important for our industry's future since the incoming generation is so mobile and "tech" focused.
Also, I'm involved with the Agricultural Future of America (AFA). We link college students with folks already in the industry. It's helped me obtain a tremendous picture of the vast opportunities in the industry and build upon the skills I need throughout my career.
I have met so many cool people in AFA who I know will be leading this great industry in the future, and I have developed professional skills that I know will be relevant to my future career.
AM: What advice do you have for freshmen?
KM: Live passionately! Don't settle to just trot along but take advantage of all the fun and growth opportunity you have during college — you'll get out what you put in.
Get involved in internships away from your college town or home. Take the bull by the horns in whatever area you're passionate about, because it's the genuine enthusiasm that will carry you through difficult challenges.
And stay grounded in faith, family and friends, because while college is an absolute blast, you'll need a firm foundation to stand on, guaranteed.