Enhance your career development by signing up to receive relevant career advice delivered to your email! Sign up for the Career Success Kit at
https://www.surveymonkey.com/r/TRRZBZY
University Professionals And Recent Graduates Offer Advice For Effective Job Searching
by Cynthia Hoffman, AgCareers.com
It can be stressful. It can be time consuming. But if you want to be employed, it can not be avoided. The job search may be a challenge for some people, but it can also be a valuable learning experience.
CAMPUS RESOURCES
Students can help improve the experience by starting early, said Nathan Risling, Career Services Officer at the University of Saskatchewan in Saskatoon.
"It's good to start right away even if you are not planning on applying in the near future," he said. "It's a good idea to keep up with the market and be educated about what is available. When it comes time to apply, you will have a history of past opportunities to compare the current offerings to."
If individuals lack direction about what type of career they want to pursue, Risling recommends taking an assessment to determine how one's interests, personality, values and skills relate to specific career opportunities. He said the Student Employment & Career Centre (SECC) at Saskatoon facilitates such assessments and offers other resources as well.
"We also provide tools for conducting occupational research, including an online and physical resource library," Risling said. "And last year our online job posting system advertised nearly 4,000 positions exclusively to University of Saskatchewan students and alumni."
In addition, the SECC publishes its own series of employability guides and recently launched OptimalResumeTM, an online resume building tool.
OTHER RESOURCES
Students should utilize the career resources on their campus, but using a variety of resources is the most effective, said Becky Pedersen, Enrollment Specialist for the Department of Agriculture and Environmental Sciences at Lakeland College. Pedersen recommends using specific company Web sites like Viterra's site or online job board boards like AgCareers.com.
AgCareers.com is the leading supplier of human resource services to the agriculture, food, natural resources, and biotechnology industries. Students can use the site to post their resumes and search for jobs at no cost.
"The job market has its ups and downs, but you will eventually find something that suits your needs. The most important thing is to keep at it." — Nathan Risling, Career Services Officer, University of Saskatchewan, Saskatoon
"Each month employers post more than 2,000 jobs on our Web site and more than 5,000 applications are sent directly to employers via AgCareers.com," said Kathryn Doan, Business Development Manager for AgCareers.com. "We do our best to be an effective resource for students when they need assistance during their job search, through job postings, online tools, articles and Webinars."
There are also career guidance tools on the AgCarees.com site. Students can take different assessments and receive a Myers-Briggs Type Indicator Career Report or a Strong Interest Inventory Profile Report at a low cost.
Both Pedersen and Risling said professional organizations are another good way to get connected with the industry.
"Getting involved with these organizations is a great way to stay abreast of industry trends and to make valuable professional contacts Risling said. "A well established professional network can often be the most valuable job search resource available."
Career fairs are another good place to meet industry contacts and begin building a professional network.
"This is a great opportunity for students to see all the options available to them, and in many cases speak with alumni about what they are doing," Pedersen said. "This may open student's minds to options they were not previously aware of."
Even if you establish connections with an association and attend career events, it is good to take the job search a step further by participating in job shadowing or work experiences.
"I believe having a chance to work in an area really helps to see if that position is a true fit to the individual," Pedersen said. "I recommend students job shadow or do work experience in areas they think they may be interested in. From there it's a bit easier for them to pick what program would best compliment the job they have their eye on."
Many students agree with Pedersen saying that work experience is the best way to determine which career area to pursue.
"My summer work experiences have helped me discover where my interests are, and they have helped me determine what I want to do out of university," said Tracy Meyer, fourth year student at the University of Saskatchewan in Saskatoon.
RECENT GRADUATES OFFER ADVICE JOB SEARCHING
After high school, Meyer thought she would study plant breeding because she had a strong interest in life science. The summer after her first year of college, she worked as a research assistant at Agriculture & Agri-Food Canada's Beaverlodge Research Farm. It was there that she learned research wasn't for her.
"I found the research really interesting, but didn't thrive in the lab environment," she said. "At first it was discouraging, because I thought I was sure that was what I wanted to do, but the experience has helped me out in the long run."
Meyer worked as an agronomy assistant at Cargill AgHorizons her second and third summer in college and was a campus ambassador for AgCareers.com during her second year in college. She said all of her work experiences have contributed to her career search.
"I enjoyed working with agronomics within Cargill AgHorizons and was able to develop useful sales skills as an AgCareers.com ambassador," Meyer said. "Out of university I want to start in a position where I can use both my technical expertise and my sales ability."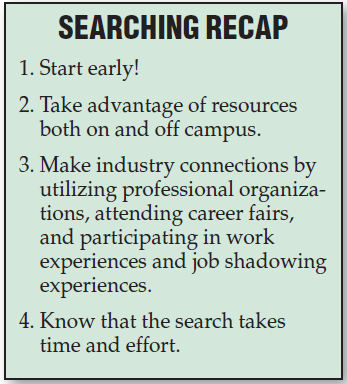 Meyer said it's important for students to take advantage of work experiences and use them as key learning opportunities to discover what they are good at and what they are passionate about.
"It's been primarily my work experiences, not just my university study that have helped me discover what I want to do," she said. "Work experiences are more than just a job; they are a way to gain insight about your future career choice."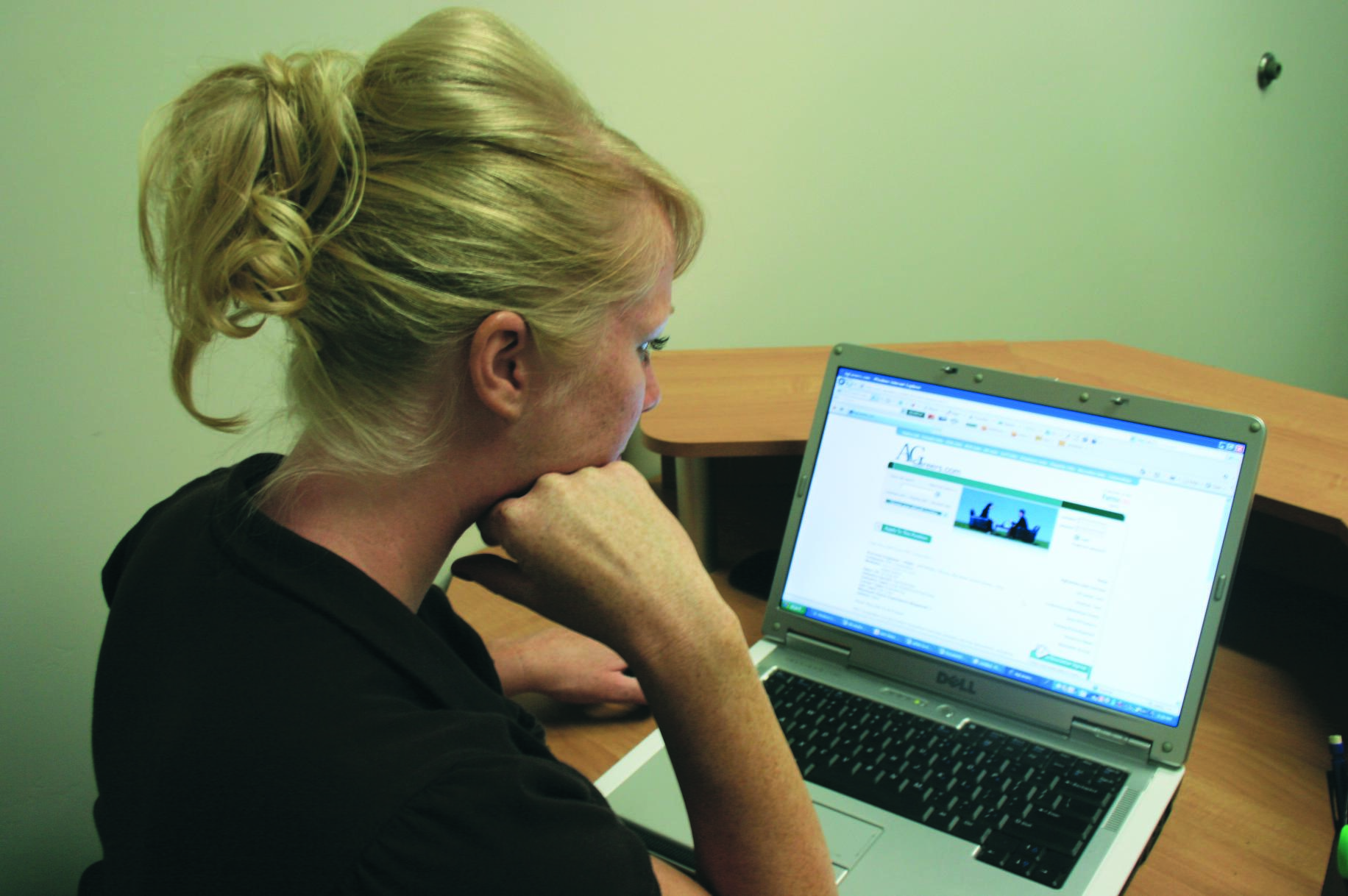 Among the many services available to students is the popularwww.AgCareers.com Web site that regularly reports 2,000 job openings each month.
HELPFUL ADVICE
In addition to work experiences and utilizing multiple resources, what other job searching advice is there? Risling reiterates the importance of starting early.
"The biggest mistake students make is underestimating the amount of time and effort a successful job search demands," he said. "It's important to understand that preparing your job search documents, finding opportunities and securing a job can be a very long process, especially in competitive fields."
If a student starts early and has applied to various positions, but isn't getting very far in the application process, what should they do? Pedersen said at that time, a student needs to re-evaluate their application process.
"If you apply and get several interviews, but they don't result in job offers, then maybe you need some help with your interview skills," she said. "If you don't even get an interview, then maybe you need assistance with your resume. Remember that it is always good to ask for feedback after you apply, because it will be beneficial for your job search."
Risling said disappointment can be a large part of the job search process, but he encourages students to stick with it.
"Be prepared and be willing to learn throughout the process," he said. "The job market has its ups and downs, but you will eventually find something that suits your needs. The most important thing is to keep at it."