Enhance your career development by signing up to receive relevant career advice delivered to your email! Sign up for the Career Success Kit at
https://www.surveymonkey.com/r/TRRZBZY
Acing Tricky Interview Questions
by Elizabeth Stubbs, AgCareers.com Sales & Project Management Intern and University of Guelph Student
If it hasn't happened to you when interviewing for internships or summer jobs, it is bound to happen soon … you're going to get hit with tricky interview questions.
We've all heard the horror stories: people caught off guard during a great interview with a question like, "If you could be any animal, what would you be and why?" A very common interview fear is sitting there at a loss for words. So why do interviewers ask such tricky questions? And how can you avoid muttering "Ummm" and "Ahhh" when they do?
Interviewers ask tough or silly questions to see how you'll react. They really don't care if you like cats or dogs or even elephants! They're trying to see if they can catch you off guard or fluster you; to see how you handle unexpected situations in the workplace.
Here are a few other tricky questions and suggested answers.
Q: What have you done to prepare yourself for a job of this type?
This question can be tricky for recent grads because your work experience will be limited. What if you worked in agronomy every summer and are now using your ag business degree to compete for an account manager trainee position at a large bank?
Be honest, tell them "I have not had a role like this in any of my past employment opportunities. However, I enjoy working with clients, I am proficient with computers, I maintain personal budgets for myself, and from the research I have gathered on the company I think I fit well with your values and you fit well with mine."
Q: Tell me about a time when you succeeded in getting someone to go along with something he or she was originally opposed to doing. How did you go about influencing this person?
FYI: this is not the time to tell the story about how you got your younger sibling to do something silly for the entertainment of you and your friends!
Your interviewer wants to hear about a time when you were excited about a project at work or school and that you convinced others that it would be good to start up or work on; something that turned out well. Once again, this can be tough for new graduates without much work experience.
But you can talk about group work in class and how you led the team in a direction that enabled you to get a great mark.
The interviewers want to know about when you used your initiative and leadership qualities to make a positive impact.
Q: Tell me about a time that you had difficulty with a particular task or project because you lacked the necessary skills.
This is tough. No one wants to admit they have weaknesses or don't possess all the skills necessary to do their job properly. But there is nothing wrong with being humble and admitting where you need improvement yet stating that you would love to learn more and do better.
This is where being self-confident, but not arrogant comes in. Employers will appreciate the honesty in your answer, as well as the initiative you are willing to take to do better.
Q: Describe yourself in one word.
This is short and to the point. But there are so many good qualities about yourself that you want to highlight, so much you want to say.
In advertising, the shorter the message the longer it sticks. So, above everything else you say in your interview, what do you want to stick most about you? This one word could define you to your interviewers.
Take a minute, think about it, and give an answer that you would like to have remembered.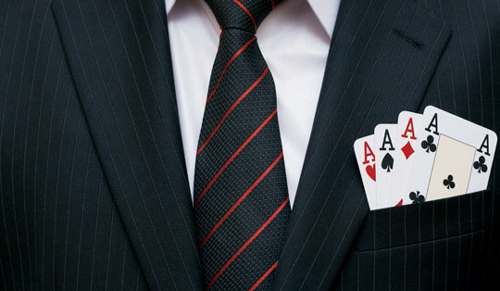 Q: Is work the most important thing in your life?
You may think that your interviewer wants you to automatically say "yes." But if work really is the most important thing in your life you may not be the candidate that they're searching for.
They will want a dedicated employee who loves what they do. However, they will also want a well-rounded individual who knows how to prioritize, who is socialized, and who has various interests.
Work is important, but this is a leading question. They want to be sure you'll be a good fit with the company and its current employees.
Tell them you are a dedicated employee and that you'd love to work for their company, but be honest, tell them what else is important to you as well.
So, when you are interviewing for that dream job, just relax. Remember to stay positive, be honest and give yourself time to think before answering those tricky interview questions!