Canadian College & University Virtual Career Fair
October 05, 2021
Canadian College & University Virtual Career Fair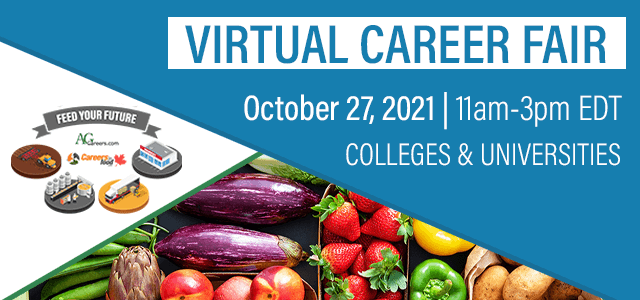 AgCareers.com is virtually connecting Canadian college and university students with agriculture and food employers.
Register now for the October 27, 2021 Canadian Colleges & Universities Virtual Career Fair. Attend from anywhere across Canada! 11 am to 3 pm Eastern.
Are you a student searching for a full-time job, student work experience, or internship? Register now to attend the fair: Student Job Seeker Registration
Is your organization looking for students to fill new graduate, entry-level, co-op or intern roles in Canada? Register now to exhibit at the fair: Employer Registration
For more about the Feed Your Future series of virtual events across Canada, click here.