How Do You Answer "Tell Me About Yourself?
Kristine Penning, AgCareers.com Creative Marketing Specialist
"Tell me about yourself." Should be ano-brainer question, a freebie, right? This question is usually the first question asked in a job interview, and really, it's a good icebreaker to help you feel comfortable with your interviewer and to help your interviewer get to know you a little better.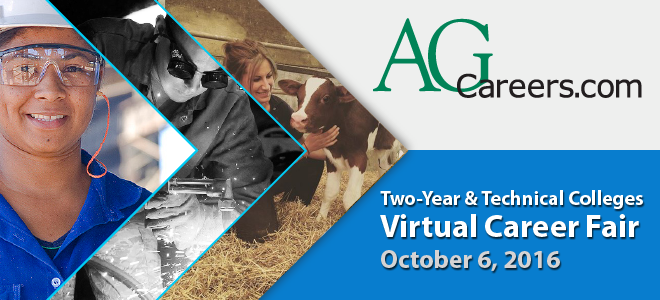 But before you blurt out your life story, think about what might get your interviewer intrigued right off the bat: talk about what you can bring to the job! Here is a step-by-step guide to making your answer to "Tell me about yourself" make way for a successful interview:
Let them know where you hail from. Agriculture is a tight-knit, friendly industry, and chances are, your interviewer may very well know your little one-horse town. This is a great way to form an immediate connection.
Explain how you got interested in the position/career area you are interviewing for. For example, if you are applying to a welding position, you might say, "I first got interested in welding when I watched my dad work in his shop as a kid. I did some welding projects in 4-H, took some classes in high school, and from there, I knew that I wanted to make welding, my passion, into my career."
Lead into describing your education or training that makes you qualified for this position. Of course your interviewer will likely already know this from your resume, but still reiterate and reinforce that you have the knowledge and skill to back up your passion. Tell them what special courses you have taken, what certifications you have, and which school you went to.
Talk about other jobs or roles you have had. Again, this was likely on your resume, but this reinforces your level of experience. Just don't let them know if you were fired—that will sour the interview quickly.
Lead into the job at hand. Transition from talking about your previous experience by saying, "But I'm looking for a change, so when I found your posting for this job, I knew I could bring my skills and passion for welding to J & D Manufacturers."
Emphasize your strengths. Let your interviewer know just why you are qualified for the job aside from your credentials. "I believe my attention to detail, commitment to quality work and timeliness, and my attitude as a team player make me an excellent fit for this position."
This will likely segue nicely into your interviewer's next questions, which may even include what your strengths are. Try not to repeat them but instead emphasize something else that you bring to the table.
The key to answering this question is not to wing it. Be sure that you have prepared an answer and know that you are focused on showing your interviewer that you want and are perfect for this job. Try practicing your answer so you are confident when asked, "Tell me about yourself."