Cobb-Vantress Jobs and Careers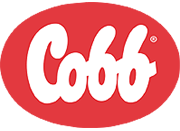 Cobb-Vantress, Inc. is a poultry research and development company engaged in the production improvement and sale of broiler breeding stock. Cobb is the world's oldest pedigree broiler breeding company. Since 1916 Cobb has grown into one of the world's leading suppliers of broiler breeding stock with distribution in 100 countries. Cobb has contributed to the dynamic efficiency and growth of an industry that has transformed chicken into an economically affordable healthy protein source for many of the world's almost 7 billion people.

Cobb-Vantress is proud to support the Ag Warriors program, which connects military men and women with career opportunities in agriculture. As an employer supporter of the Ag Warriors program, Cobb-Vantress is communicating a commitment to actively recruit and employ talented soldiers that meet our organization's needs.
Current Job Listings: