Enhance your career development by signing up to receive relevant career advice delivered to your email! Sign up for the Career Success Kit at
https://www.surveymonkey.com/r/TRRZBZY
Why Utilize Data & Digital Agriculture
By Kate Boeckenstedt, AgCareers.com Marketing Intern
Keeping up with the latest technology trends can be difficult. However, staying up to date with the newest advancements in agriculture technology can be even more challenging. According to National Geographic, there will be nine billion people on Earth to feed by 2050. So, what is the importance of digital agriculture?
A major factor in digital agriculture has been the technology of precision farming. Farmers all across the nation now have the capability to install electric drives for changing populations on the fly, seed meters for plant spacing and downforce of applied pressure to maintain the perfect seeding depth and uniform emergence. As well as new a tool for planters added to the market this year that provides feedback information on the soil's organic content and overall cleanliness of the seed trench. With the utilization of agriculture data systems like precision farming or autosteer, farmers can plant straight rows and ensure there is no significant gaps or overlaps of the crop rows in their fields. The advancements of technology in the agriculture field allow farmers to produce more efficiently.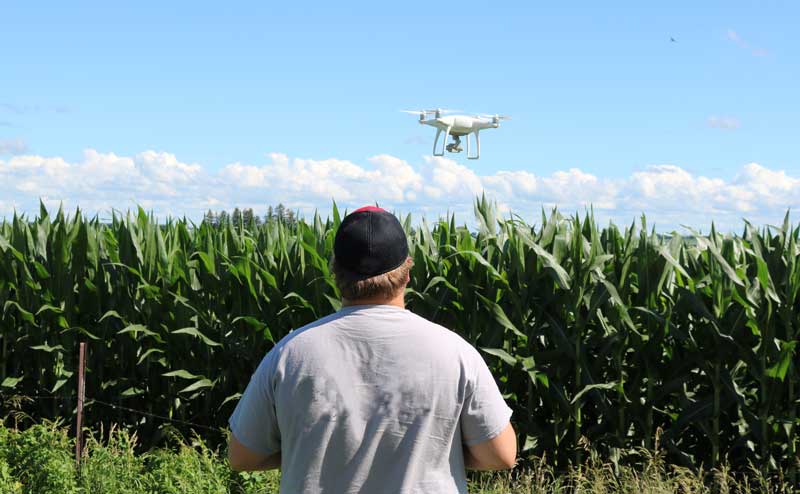 It used to be extremely difficult to manage data and companies struggled to find a universal system that was compatible with all brands of machinery. The data has now been modified to store all the information in one system. All the information used to be stored in a tower and now it is all in the cloud. The cloud allows the farmers access to their data at all times and they do not have to manually download it from the tractor and transfer it on a hard drive. James Jordan, a GPS professor at Kirkwood Community College, thinks one of the next big things for digital agriculture will be automated prescriptions that will make recommendations for seeding, fertilizer, herbicides, insecticides and fungicides.
Another piece of technology that is beginning to play a key role in digital agriculture is the utilization of drones. Jordan says, "The hardware is currently ahead of the science." The drones have so many capabilities but there are currently not enough solutions for what to do with the data. Someday drones will be a new piece to the puzzle of providing daily, weekly and monthly images of each field. Those pictures will validate the progression of how the crops are maturing and knowing how weather, diseases and pests are impacting it. As well as developing an actionable plan of what to do with the pictures and information. Jordan also thinks crowdsourcing data in the agriculture industry is upcoming. This application allows farmers to upload their data to a network and benchmark what other farmers in a certain area are getting for an average yield.
Many agriculture companies are even working to develop solar-powered robots that can spray and weed fields. The robots are still in the development stage but are being tested in several parts of the world. The robot is designed to distinguish weeds from crops and zap the weeds with herbicide. Studies suggests that these robots could interfere with the multi-billion-dollar industry of genetically modified plants and herbicide sales since the robots are only designed to spray herbicide as needed. The robots are currently being designed for fields planted with vegetables and cotton. Eventually, within the next five years, there is expected to be a robot designed to spray soybean fields.
AgCareers.com has a wide array of careers in the digital agriculture field. Jobs posted on the site vary from Data Scientists, Precision Technology Specialist, Precision Agriculture Sales, Drone Pilot, Process and Technology Analyst, Research and Development Manager, Applicator Data Analyst.